An old proverb says: "Children are our future". Everyone agrees with this saying. Responsable handling of our children determines the future.
Therefore, as a company, we want to support children with various actions.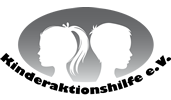 Kinderaktionshilfe e.V.
Marstallstr. 1
99084 Erfurt

PUR GmbH
Fabrikstraße 10
16761 Hennigsdorf
DLRG Ortsgruppe Hennigsdorf e.V
W-Küntscher-Str. 14
16761 Hennigsdorf
We collect and recycle our printer cartridges to support children and the environment!
INTERSEROH Product Cycle GmbH
Spenger Str. 15
49328 Melle
We collect money in cooperation with the "Schulengeln" and Amazon Smile via online shopping.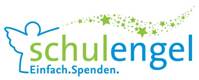 Schulengel GmbH
Ackerstrasse 76
13355 Berlin